Specializing in Groups, Destination Weddings, Day Trips, Cruises & Family Holidays!
We are Alliston's Locally Owned & Operated Travel Agency and are dedicated to providing you with honest, accurate information along with fantasic service. Everybody's holiday needs are different and we want to be sure that you get the memorable vacation you are looking for at the most reasonable price available.
Owners Michelle Adams and Wendy Hackett are long time residents of New Tecumseth and felt that the Downtown Alliston location was the ideal spot to open their business. Looking for a great deal? Join our mailing list today and be one of the first to have amazing specials sent right to your computer several times a week! No need to spend valuable time searching the internet, the deals will come to you!
Have 10 or more people travelling together? Congratulations…. You qualify for a discounted group rate! Whether you are planning a simple family reunion, incentive trip, corporate event, missionary venture or just a fun holiday with friends, we welcome the opportunity to work with you.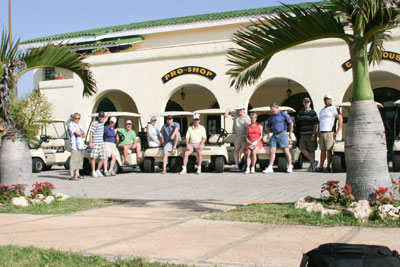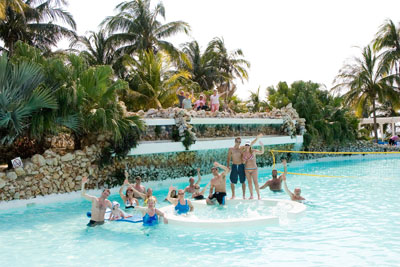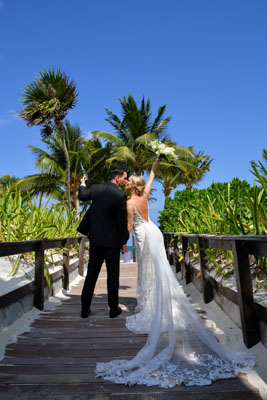 Thinking about a destination wedding? You have come to the right spot! Owner/Manager Michelle Adams has experienced this firsthand and has also helped dozens of other couples plan this MOMENTOUS event. Let us help eliminate the stress of a wedding by taking care of the location, honeymoon, flowers, food and reception. All you need to do is send your invitations, buy your rings, pick your dress and pack your bags!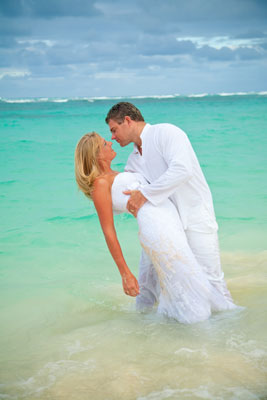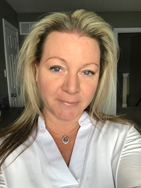 Michelle Adams
Michelle Adams has been a resident of Alliston for over 20 years. She started in the travel industry at age 20 in a small Barrie agency. From there, she went on to work for a family owned wholesaler in Richmond Hill to experience a different side of the business. In 2002, a position became available at a local Alliston agency and Michelle worked her way up to Manager over the eight years. In March 2011, along with Wendy Hackett, she is now the proud owner and manager of All Ways Travel. Michelle enjoys travelling and has visited many countries including Cuba, Dominican Republic, Jamaica, Mexico, Aruba, Bahamas, Panama and China. She has also had the opportunity to travel extensively through Canada and the United States. Michelle decided to specialize in destination weddings and has assisted dozens of other couples in this amazing venture. She also loved the opportunity to travel with a group of people, so she also decided to specialize in groups of all sizes.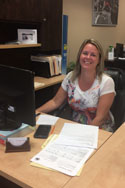 Wendy Thompson Hackett
Wendy Thompson Hackett was born and raised in Alliston. In 2004, she went on a Contiki trip to Europe and visited 10 countries in 21 days. After returning from this trip, she knew she wanted to work within the travel industry so she went back to college. After graduating from Humber College she worked for a well known agency in Bolton for several years as an outside representative. In 2008, she had the opportunity to work for a local agency in Alliston where she could be closer to home and to the core of her clients. In March 2011, an opportunity became available to Wendy and Michelle Adams, whom she had worked with for years, to open their own agency and on March 7, 2011 the dream became a reality for them both when they opened All Ways Travel.
Wendy enjoys travelling and has visited 10 countries in Europe, Mexico, Dominican Republic, Bahamas, Barbados, Bermuda, Cuba, Jamaica and travelled extensively through Canada and the United States. She also enjoys organizing day, weekend and group excursions.
When she is not at the office, Wendy spends her time with her husband Jason and young son, Sullivan. She also enjoys both playing and watching all kinds of sports.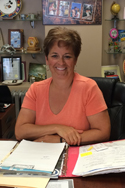 Heather Blaney
Heather Blaney has been a resident of New Tecumseth for 30 years. Recently retired, she has started a new career in the travel business. Her love for cruising has taken her to many Caribbean destinations including St Thomas, St Maarten, Roatan, Grand Cayman, Jamaica, St Kitts, Bahamas, St Lucia and Barbados. She recently returned from a wonderful trip to the Dutch Caribbean island of Curacao.
When not in the office, Heather can be found at the New Tecumseth Rec Centre operating the Learn to Skate program, Ice Tyme Skating School.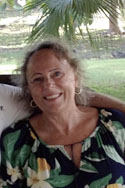 Jane Bowman
Jane Bowman graduated from the Humber College Travel & Tourism program in 1981. Since then she has worked as a travel agent in both leisure and corporate travel. She even owned my own agency in 1989 for 12 years. She currently enjoys working as an outside sales travel specialist. Her passion is travelling, especially to exotic locations. Her favourite is Hawaii and anywhere in the Caribbean. Tahiti and the Cook Islands are on her upcoming travel dream list. She's a proud Grandma to 2 energetic and loveable grandkids, a girl age 4 and boy age 2 who live in BC. She loves travelling to see them, her daughter and her husband. It's such fun going coast to coast across Canada with the love of her life, Scott.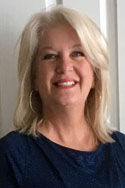 Janske Seymour
Janske Seymour is the youngest of nine children, born and raised in Collingwood and still lives in the area with her husband, daughter and two granddaughters. She brings 10 years of travel industy experience to All Ways Travel. She enjoys her position as a Vacation Specialist working as an outside agent. Travel is her passion and she will never stop looking for new adventures somewhere on the map.
She has visited 17 Countries including Europe, Asia, 6 Caribbean Islands, 5 Islands in the West Indies, 2 South American Countries, and many US States. She travelled the Caribbean by cruise ship and by small aircraft from island to island. She climbed the Great Wall of China and the Chichen-itza Pyramid in Myan Riveria, swam in cenotes, zip lined in Costa Rica and so much more.
She specializes in All Inclusive Vacations and Destination Weddings. She has also organized mystery bus tours, Vegas corporate retreats and family reunions in the Caribbean and South America.
When she is not working for her clients, you will find her at home with her family, chocolate lab and chickens. She loves to travel at least 4 times a year. Her future travel plan is to discover her own beautiful Country one Province at a time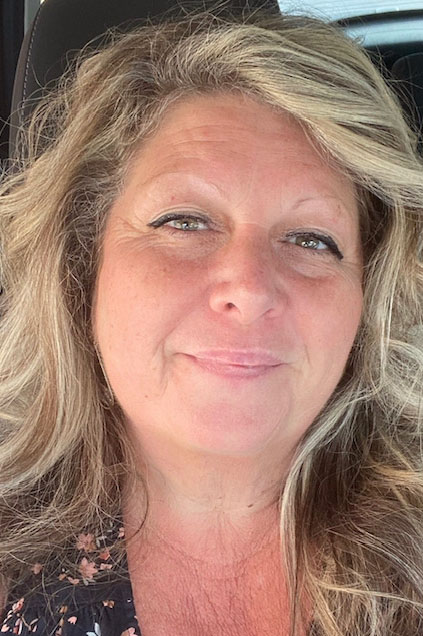 Laura Rabjohn
Laura Rabjohn is a local resident of Alliston, having moved to New Tecumseth in 1996.
She has a love for cruises, and has sailed to many Caribbean islands including St. Maarten, Jamaica, St. Thomas, Bahamas, St. Kitts as well as Panama Canal, and her favorite, Alaska. She also loves returning to London, England to visit family, shop at the various markets, and indulge in the traditional English cuisine.
Laura began in the travel industry in 2016 and has continued to learn and grow in the business. When she isn't in the office, she is sharing her travel experiences with friends and family.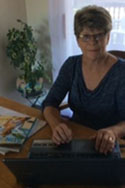 Judy Rabbits
Judy Rabbits has been a travel agent since 2000, loves cruising, and has experienced many Caribbean destinations, Alaska, European river cruises, and coach tours. She can help you with FIT packages to suit your needs, and has extensive knowledge on all inclusive vacations as she has visited most southern destinations, and many USA states.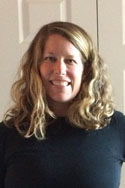 Jodi McKee
Jodi McKee currently resides in Wasaga Beach with her husband and two young daughters. Her love of travel started when she was 16 and she participated in a student exchange in high school with a girl from Madrid, Spain. After spending 3 months living in Spain, upon her return the travel bug had hit her. She has been on two Caribbean cruises and visited the islands of Grand Cayman, Barbados, Devils' Island and Trinidad, to name a few. After university, she left home as part of the Student Work Abroad Program and lived, worked, and traveled extensively through Australia for almost 10 mths and continued her travels in New Zealand over the course of 10 weeks and home via Hawaii. She has also backpacked through Thailand and Vietnam. Her love of travel continues today as she travels yearly with her family south to Florida or Cuba/Mexico.
When not traveling, Jodi enjoys playing baseball, volleyball and golf as well as skiing with her family in the winter at Blue Mountain. Other interests are photography and gardening and spending as much time with her husband Jay and daughters Kinley & Ashlyn. And of course traveling!!